MISSION STATEMENT
To give a massage experience that is relaxing, stress relieving and freeing from pain.
To provide a safe, caring and trusting environment where body, mind and spirit are brought together.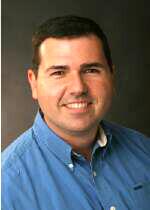 Click on the links for more info
Massage Therapy & Energy Bodywork
Psychotherapy
About me
Office Location
Fitness Info






Thank you for checking out my site. People get massages for many reasons.
Your personal journey is filled with ups and downs, pain and joy.
Whether it's from working out, life's stress, trauma, or emotional pain, it is important to take care of yourself, for you and your loved ones.
How do you do that? Massage therapy is one of the ways that you can choose to keep life flowing smoothly.
Relaxation, stress relief, pain relief, need for touch, recovery from working out, energy balancing, flexibility, body process work, and the list could go on.
I am here to help you with your health needs that massage therapy and bodywork can assist.

My goal during our sessions is to create an environment that is safe, caring, and trusting.
By working together we can achieve your goals and help you feel better.
You will be less stressed and be better able to take on the things that life sends your way.

---


Thank you for visiting my web page...... Massage & Energy Bodywork in San Diego by Jerry
This page last updated August 2014
Copyright Jerry Moreau, MFT, HHP All Rights Reserved www.EnergyBodywork.com