Historal Perspective of Yin Style Bagua
Baguazhang, literally Eight Diagrams Palm, was created by one of China's great martial art masters, Dong Haichuan (1804-1880). Though relatively young as a school of martial arts, the philosophy it was developed from lies at the foundation of traditional Chinese culture: the Yi Jing, or Book of Changes, and its teachings of Wuji (the Emptiness or Void), Taiji (the ultimate state), Yin-Yang (the balance), the Four Directions, and the Eight Diagrams.



Dong Haichuan was a very bright and talented child, learning everything, especially the martial arts, with voracity. When he was eighteen, he was already a highly skilled fighter, and a very upright and respected man. That was not enough for Dong, who wanted to learn more, and so he set off to find the reclusive martial art masters who hid in the mountains of China. All through the Qing Dynasty, many Chinese heroes remained in the mountains, as they were opposed to the Manchu rulers, and worked to return China to the Ming Dynasty, whose rulers were ethnic Chinese. While in the mountains, Dong met two teachers, one Daoist and one Buddhist, and spent many years learning from them. Afterwards he came down from the mountains and his martial skills went on to become Chinese legend.



Dong Haichuan 1804-1880


Dong traveled to Beijing and served the Imperial Court. It was during this time that he began teaching Baguazhang, which was the culmination of all that he had learned. Being based on a philosophy that encompasses the creation of the universe and the movement of heaven and earth, Baguazhang is much more than a martial art. Dong Haichuan passed on a way of approaching all things through the Bagua. Aside from the methods of fighting, one of the most developed areas in the Bagua school is healing. Be it for curing illness or maintaining a long and healthy life, Dong Haichuan's system was all encompassing and astounding in the amount and variety of exercises it contained.
His first student, and the only one to learn Dong's complete system, was Yin Fu, for whom the Yin style of Bagua is named after.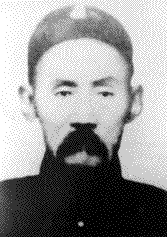 Yin Fu was Dong Haichuan's first and best taught student. Yin spent twenty years with Dong, including many of them collecting taxes for the Court in Inner Mongolia. There it is said that they practiced morning, noon, and night, and it was during that time that Yin learned the entire system. Yin became quite famous as well,and the style and flavor of Bagua that he began to teach became known as Yin Style Bagua. Yin Fu was Dong Haichuan's first and best taught student. Yin spent twenty years with Dong, including many of them collecting taxes for the Court in Inner Mongolia. There it is said that they practiced morning, noon, and night, and it was during that time that Yin learned the entire system. Yin became quite famous as well,and the style and flavor of Bagua that he began to teach became known as Yin Style Bagua.





Yin Fu 1841-1909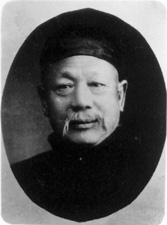 As Men was a very bright and well-rounded man, he spent as much time learning the healing and philosophical sides of Bagua as he did learning the martial aspects. As Yin Fu had done with Dong Haichuan, Men Baozhen spent many years with Yinfu and later cared for him in his old age. Men went on to become quite famous. He followed Yin Fu's example and had many students but only one chosen successor to the entire system, Xie Peiqi.







Men Baozhen 1873-1958





Dr. Xie Peiqi, the Last of the Line

1920-2003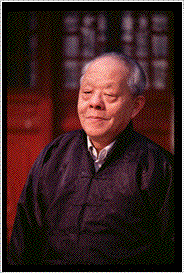 As within the system's tradition, Xie Peiqi spent many years with his teacher and later cared for him in his old age. He also followed tradition and had many students but only worked towards passing the complete system to one. Tragically, that student died in 1985.
Dr. Xie is now the only person left who knows the complete system of Yin style Bagua.

He is very concerned that future generations will not know the depth and power this system has. Realizing that he does not have enough time left to train any single student in the entire art, Dr. Xie has broken tradition and begun openly teaching the complete martial and healing systems. It is his hope that the system will survive in the combined hands of several of his senior students. He has also begun the incredible task of documenting Yin style Bagua's entire martial, medical and internal cultivation arts in book and video format so that it will survive into the future and allow many to learn its skills.

Xie Peiqi 1920-2003






In the martial aspect of Yin Style Bagua, Dr. Xie is working hard to train his student He Jinbao in the entire system. He Jinbao, who began studying with Dr. Xie in 1971, is an incredibly talented martial artist and one of the Dr.'s most formidable disciples. Understanding the importance of this work, he has dedicated himself full time to helping Dr. Xie document Yin Style Bagua's martial arts in book and video, and working with the Dr. to train a new generation of practitioners in the full art. It is their hope that this will help their goal of preserving Yin Style Bagua and seeing it flourish in both the East and West.

from the Associations for Traditional Studies

Back to Bodywork Page